Immigration Law Software
Immigration cases are always complex and require great effort and much time. To make handling such cases easy and feasible for lawyers and attorneys in Australia, Lawsyst has the best solution in the form of Immigration Law Software. Starting from creating custom forms that are unique to your client's intake processes, to eliminating errors and saving hours, scheduling time, tracking expenses easily, and more, our software can give it all so that every lawyer invests all of their attention in the success of their client's case. Manage your law practice in the immigration practice area with the most innovative and modernized Immigration Law Software. Lawsyst has introduced its exceptional software to help every lawyer and law firm in Australia to manage all the files, documents, and cases of immigration conveniently. With us, you can save all documents and files, fill forms easily, manage communications and invoices, and organize your calendar and court dates all in one place without any trouble. You exceptionally manage your law firm with our advanced software and keep an eye on the resulting growth. When you're working with immigration clients, there are a lot of details you need to keep track of.
Our immigration Law Software with its peculiar features includes customized intake forms, standardization of intake forms, onboarding of new clients from anywhere, case tracking, monitoring the information collection, creating and sharing of immigration documents, integration with immigration law specific tools, and many others can make your legal practices much convenient and simple. From the marriage visa application to fighting deportation, you need to have everything you need. Lawsyst lets you easily manage your client files, legal forms, and documents by making sure they're all in one place. Plus, we keep all the information organized so you can focus on your counseling clients through immigration processes instead of worrying about how to manage clients' documents and other files.
Immigration Case Management Software
Lawyers and legal firms have always dealt with an extensive number of issues including immigration cases. At the same time, these cases are complex and require much effort and time management from both the lawyers and law firm staff. It is for this reason that Lawsyst has developed the best solution for dealing with all kinds of immigration legal issues. To manage and create a better experience for clients, our software will help in creating and saving all documents and legal files, communication management, invoice management, organization of calendars, time scheduling, tracking of expenses, and much more. We are a solution that every immigration law firm needs to make their legal practices work seamlessly and conveniently.
Every lawyer and law firm needs to be in a position to strategize, monitor, and update on every detail of their cases. While there are many software tools available for the same, Lawsyst Immigration Case Management Software is not just an accurate tool that can handle your requirements for managing immigration and citizenship cases but is also experienced in handling other intricate issues like generating an invoice, managing documents and files, legal documentation integration, and more. You might need to track the case progress, share it with your colleagues and clients, create case status reports and comply with certain validation procedures. That's why we made a unique Immigration Case Management Software for tracking the cases. It includes standardization of intake forms, onboarding of new clients from anywhere, case tracking, and monitoring the information collection process.
Immigration Law Case Management Software
Whether you're an immigration attorney, a legal services provider, or a law firm that helps immigrants navigate their way through the immigration process, it's important to make sure your firm and legal practices need advanced and innovative Immigration Law Case Management Software. Gaining a competitive edge over your competitors in the immigration market can be difficult without cutting down on cost, paperwork, and routine administration. With Lawsyst cloud-based immigration case software, you get all these benefits, all while making your legal staffing process more efficient, easy to understand, and accessible to your whole legal team. Choosing the best immigration law software means selecting the features that are most suited for your business, such as customizable immigration forms, client intake forms, and case tracking. Whatever your firm's priorities, it's important that your software supports your work and cuts down on time spent completing administrative tasks.
Our Immigration Law Case Management Software has made the collection and organization of the client's details that a lawyer needs for the immigration legal case much more convenient and easy by providing an efficient system of tracking the details and information. You can customize the fields to track every detail, monitor the collected information, and keep immigration information connected and organized. Along with this, we reduce the risk of human and systematic errors with the document management system featured in Lawsyst software. You can create and share immigration documents, keep track of deadlines and billable hours, get specific tools, and more without any hassle. We are the ultimate solution for managing all of your immigration matters and contacts.
Immigration Law Case Management Solution
Immigration law is a complicated field, and most attorneys are helping families navigate their immigration processes. If you're an immigration lawyer who works with hundreds of clients a year, there's no time to manually track case details, dates, forms, and all the other details that go into each case. Lawsyst is the only place with exceptional Immigration Law Case Management Solutions that can help you keep track of every last detail so you can focus on counseling your clients through the stress of the immigration experience. We have also built one of the smoothest, most reliable data migration processes available today all while saving you money by cutting down on emails, phone calls, and unnecessary paperwork. Smooth immigration management includes having the ability to easily share and exchange important files, with transparent workflows and guided petition building, analysis, and filing. To achieve this outcome Lawsyst provides Immigration Law Case Management Solution, an all-in-one information management platform, which allows you and your clients to easily handle their cases.
With the features like creating customized client intake forms, tracking details and information, tracking expenses and time, scheduling dates and deadlines, court dates, managing documents, and more, you can make the management and organization of immigration law cases convenient. With Lawsyst, managing your client files, documents, and legal forms is that much easier. Whether you're helping clients with their marriage visa application or fighting deportation, we'll make sure everything you need is in one place. Lawsyst powers the way you handle your clients from the beginning of their legal proceedings to their final decisions with the Immigration Law Case Management Solution.
Immigration case management software for Lawyers & Firms
Immigration law is growing in demand, and immigration lawyers need an immigration case management software that will help them stay on top of their caseloads. With so many hoops to jump through, and wildly varying cases with clients, it can be difficult to stay on track. With Immigration law Software for immigration attorneys, it's easier to communicate with clients, keep track of ongoing issues and even file expenses.
7 Key Features of immigration case management software:
Time Tracking
Customer Relationship Management(CRM)
Invoice & Billing
Accounting
Case Management
Calendar
Ease of use
A Complete immigration case management software For a Long Run.
Seamless Information
Lawsyst gives law practitioners and attorney access to all the data and client information. With intelligent time-tracking and billing, Lawsyst delivers seamless information reducing the time spent on managing the data while minimizing the errors.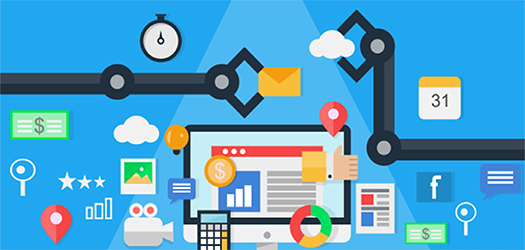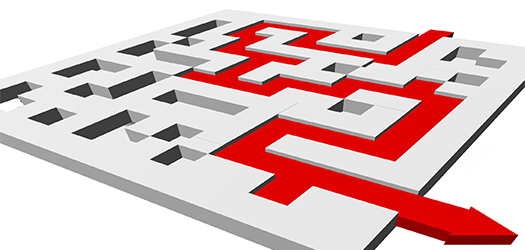 Customizable Workflow Solutions
Lawsyst is scalable and customizable; it will adjust according to your workflow. A robust Immigration law Software that supports mid-to-large law firms offering end-to-end functionality.
Take Your Law Practice Everywhere You Go
With Lawsyst, whether you're in court, at home, at your client's office or on a move you can access all of your law firm data at any time.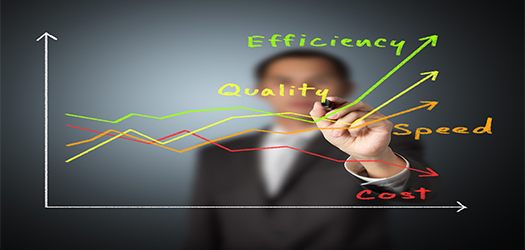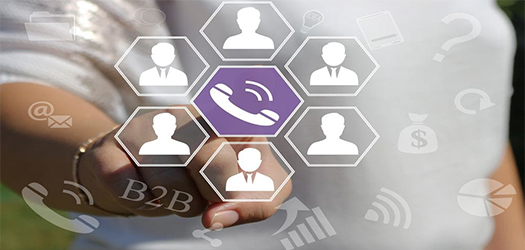 Guarantee and Reliability
With the help of Lawsyst's structured approach, law practitioners can quickly and flawlessly manage all the legal matters. Our Immigration Law Case Management Software has earned a reputation for long-term reliability.
Frequently Asked Questions
Can I back up and export my data out of Lawsyst?
Lawsyst supports data portability and furthermore it also has a unique interface to export all your practice data for migration or backup purposes. Any information you store on lawsyst is saved on our server and is completely secured with security encryption.
Is Lawsyst secure?
Yes, absolutely. Lawsyst entire data whether of your clients or of your practice are completely stored on its own server and no third party can access it. We regularly make updates to lawsyst features to make sure that the security encryption is up to date and obsolete features are removed.
Can I cancel at any time?
Of course, any time. Lawsyst initially provides a free demo to its every client. Once the free demo is completed and the client start using the package they prefer, they can discontinue the membership at any time of the year. However there are no refunds to the yearly plan.
How often are new features added to Lawsyst?
Once in every month, we do a complete audit of our practice management system, review all of our client's feedback, suggestions. Once we do a complete analysis of everything we go for updating our practice management system with the new features for better usability of our clients.
If there's anything we haven't covered here or you have any specific questions about your account, just let us know and we'll be happy to answer them:
If you're not a customer yet but curious about our plans, contact us.