Bankruptcy Law Software
Lawsyst is here to modernize and revolutionize the way of dealing with complex cases and intricate tasks of bankruptcy. With our most innovative Bankruptcy Law Software, every lawyer, attorney, solicitor, or other legal worker in Australia can be benefited from its most exceptional and simplified features. Lawsyst's software is the only comprehensive solution available. We provide bankruptcy attorneys with a suite of tools they can leverage to streamline their legal workings and grow their practice. Whether it is about managing a convenience store's finances or orchestrating the collapse of huge finances, Lawsyst has made it easy and efficient for lawyers in Australia to keep their legal practices organized, boost productivity, and offer the best of their services to their clients.
You will only be successful and efficacious by building a solid case by putting the focus on details and it is directly linked to the ability to stay organized. Lawsyst helps you to keep tabs on every shred of information, generate case files and documents, strategize the working process, and get paid for the work faster. Consolidating all necessary data, simplifying processes, and streamlining everything that could complicate the lives of attorneys, lawyers, and other legal workers is what where we put our focus on.
With our bankruptcy law software, you can keep connected to your clients and your office at the same time with our integrated and automated cloud-based software. Along with keeping track of every detail, you can also create customized billing plans, offers multiple payment methods, and much more. Lawsyst's cloud-based solution offers lawyers the ability to access all their cases from anywhere in the world, track the details and save time. Backed by our exceptional bankruptcy software suite, creating documents has never been easier. Lawsyst bankruptcy law software is designed with simplicity and convenience, so anyone can use it and make it work for them efficiently.
Bankruptcy Law Practice Management Software
Do you have the expertise to manage your bankruptcy law practice but don't have time? Do you want to build an efficient system that helps you handle all of the paperwork, invoicing, and court filing by yourself? If so, then Lawsyst can help. We have offered the most innovative and advanced Bankruptcy Law Practicing Management Software, with a huge variety of differently functioning and resourceful features. To stop the vicious cycle of digging your head in the pile of paperwork, generating billing and invoice manually, managing case files and documents, and keeping the track of time and expenses, Lawsyst has the most exceptional and ingenious solution for everything. With the modernized and Avant-grade features of Bankruptcy Law Practice Management Software, you can speed up your billing, get paid faster, track all the billable hours, tools for better user experience, calendaring, and much more.
Lawsyst is the leading and innovative legal practice management software. We are here to ease your workload through our outstanding management software as it automates the interaction with clients, which makes it easy to stay on top of client issues and communication. We designed Bankruptcy Law Practice Management Software to make the most efficient use of your time and give you a framework for improving your bankruptcy law practice. With documents template, law workflow automation, flexible payment plans, easy sharing and storing documents, secure document sharing, and more, we have made legal practice much easy for law firms in Australia.
Bankruptcy Law Case Management System
Bankruptcy law case management is one of the most convenient and efficient managing and organizing solution of bankruptcy law cases. For all the lawyers, attorneys, solicitors, and other legal workers, Lawsyst has offered the most ingenious and advanced managing software in Australia. By harnessing the power of Lawsyst, you can organize and manage your day-to-day bankruptcy legal practice cases and documents. To make the already complicated and complex bankruptcy cases more simplified, get your hands on our efficient management software. Starting from keeping all the matter detail organized, to collaborate with your team effectively, varying billing arrangements to meet your needs, get paid faster by easily generating bills, capture all the time you spend working the case, analyze your firm's finances without any hassle, communicate conveniently and quickly with clients, and more advantages you will get by using Lawsyst Bankruptcy Law Case Management System.
Our bankruptcy Law Case Management System helps lawyers to do all the necessary work, while automating the majority of the rest of the process. It provides bankruptcy forms, court docket management and document tracking that ultimately puts you in total control over your case without leaving any additional mess. In bankruptcy cases, legal professionals have to meet various deadlines set by the court as well as maintain court compliance at all times. The flow of information must be maintained accurately so that everything runs smoothly without delay. Lawsyst software assists, manages and facilitates the process of a bankruptcy management and organizing legal practice work.
Bankruptcy Law Software for Lawyers in AU
If you are a lawyer or legal professional in Australia, and looking out for bankruptcy law software, do not look any further. We have the best system for managing your bankruptcy cases. Lawsyst is a powerful combination of smart workflows, and document management tools that search for all your legal documents associated with your bankruptcy practice. We offer the most convenient platform to organize your files with all cloud-based automated features. Lawsyst is one of the most reliable and responsive managing software for managing and organizing your bankruptcy cases. It helps you in managing, documenting & organizing legal documents, case management, and other important things related to bankruptcy law. With Bankruptcy law software for lawyers in AU, take back control of your day-to-day legal practices in a hassle-free manner.
Lawsyst is an ideal solution for all bankruptcy law cases, including court filings, document management, time tracking, expense tracking, date scheduling, making custom client billing, generating bills, and case management. In addition to managing the paperwork of bankruptcy cases, our software also allows you to save paper, time, and effort by organizing your case files on the web with just one click. We stay available for you, so you can offer the maximum time and representation to your client that they required. Make your legal practice improved and more organized with our Bankruptcy Law Software for Lawyers in AU as it is the most innovative, cloud-based, and functioning software of all for preparing, managing, presenting, and filing bankruptcy cases.
Bankruptcy Software for Lawyers
The economic downturn has hit our country hard. With every passing day, more people are facing financial problems and filing bankruptcy cases. The need for lawyers who can handle these matters has been on the rise, but in a fast-moving world, it can be difficult for them to keep up with the latest developments. Due to this issue, we have been developing software that helps lawyers immensely by making their work lives easier. With Lawsyst's most innovative and outstanding bankruptcy software for lawyers in Australia, every law firm can boost workflow to the utmost productivity, make managing and organizing tasks convenient, keeping records and track of time and expense easy, along with many other benefits. By using our software, you can also track your billable hours, generate bills and invoices, and get paid much faster.
You can also make your legal practice streamlined with streamlined bankruptcy software for lawyers. Lawsyst has introduced its software to make the daily legal practice, scheduling of dates and organizing calendars, keeping track of court dates and deadlines, preparing legal paperwork, and more with utmost ease and convenience. With our automated system of the client intake process, you can attract new clients without any trouble, with the addition of an easy and convenient collection of client's intake forms to get every detail and documentation you need. With all these features, you can save yourself more time without much chance of pesky delays and errors in your day-to-day legal practice tasks and cases.
Bankruptcy Software for Attorneys
Handling bankruptcy cases in today's world can be very challenging, as a lot of changes have been happening due to the economic downturn. The need for professional attorneys and other legal workers in Australia who can help with bankruptcy matters has grown in number, but it's not easy for them to keep up with the managing and all the latest developments. This is where Lawsyst comes with its efficient and advance bankruptcy software for attorneys that lets you manage the bankruptcy cases like never before. No matter in what jurisdiction you are working on the bankruptcy case, we can help every attorney and lawyer there. Starting from managing the cases files and documents, to generate the bills and invoice, making custom client list, tracking time and keeping records of expense, and many other thing, you can do it all with utmost efficiency with the help of Bankruptcy software for attorneys.
You can manage your law practice efficiently with the help of Lawsyst, the leading debtor's bill management software for lawyers and legal professionals. With Lawsyst, you can access your court files from any computer at any time and there is no need to log in to a browser or app. You can also connect our managing software to your other present software to keep client communications, legal research, and anything else you need with utmost management and organization. Our bankruptcy software is the most effective way to help you create and manage your files. We are a place that has every solution for every lawyer and attorney in making their legal practice work troubles eliminated.
Bankruptcy Law Case Management Software
Lawsyst has made its marked presence in law firms across Australia due to its leading and advanced Bankruptcy Law Case Management Software. Our software has been specifically designed to make every lawyer and attorney's job easier and more efficient. You can manage all your enterprise and personal financial details in an easy-to-use manner utilizing our Avant-grade features. The sophisticated yet user-friendly interface includes all the information needed for managing your transactions easily and efficiently. Also, the service provided by us is not just limited to managing your financial transactions but also facilitates you with other legal needs such as asset ledger management, tracking time, case management, scheduling dates and deadlines, and more. In addition, you can also avail extensive usability benefits from our software, like automating the process of collecting payments, generating and sending out recurring invoices, expense reports, and legal forms, and maintaining court compliance.
Our most advance and innovative Bankruptcy Law Case Management Software for attorneys is a tool that can help in simplifying complicated procedures of bankruptcy and also provide a clearer picture of the expenditures. The software has end-to-end automation to simplify the entire procedure as well as cope with all the pending tasks at hand, scheduling deadlines and court dates, case and document management, and more. Lawsyst Bankruptcy Law Case Management Software gives you maximum time to invest in your client's cases and provide you many opportunities to attract more client to elevate your law firm's growth and productivity.
Bankruptcy case management software for legal professionals
You could be the best family law attorney but being best means more cases for you to manage. Lawsyst's Bankruptcy law software is a partner in law for every Bankruptcy law practitioner. Lawsyst Bankruptcy Law Case Management System facilitates all your needs, allows you to spend your time more on meeting clients instead of managing your clients and cases data. With always you will never worry about your client data.
7 Key Features of Lawsyst Bankruptcy Law Software:
Time Tracking
Customer Relationship Management (CRM)
Invoice & Billing
Accounting
Case Management
Calendar
Ease of use
A Complete Bankruptcy Case Management Software Are Will Help You In The Long Run
Seamless Information
Lawsyst gives law practitioners and attorney access to all the data and client information. With intelligent time-tracking and billing, Lawsyst delivers seamless information reducing the time spent on managing the data while minimizing the errors.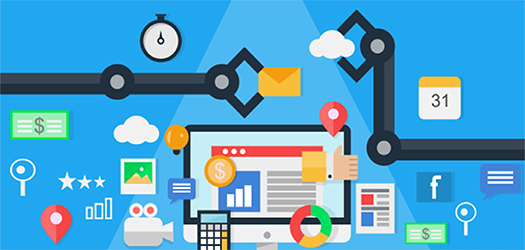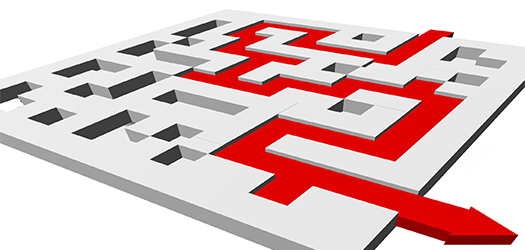 Customizable Workflow Solutions
Lawsyst is scalable and customizable; it will adjust according to your workflow. A robust legal practice management solution that supports mid-to-large law firms offering end-to-end functionality.
Take Your Law Practice Everywhere You Go
With Lawsyst, whether you're in court, at home, at your client's office or on a move you can access all of your law firm data at any time.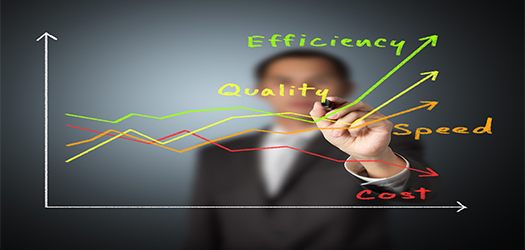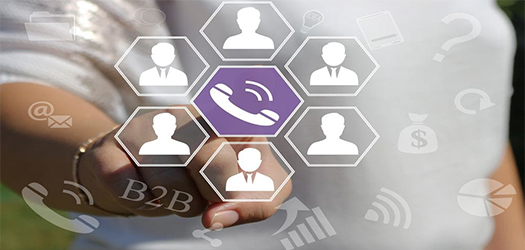 Guarantee and Reliability
With the help of Lawsyst's structured approach, law practitioners can quickly and flawlessly manage all the legal matters. Our practice management software has earned a reputation for long-term reliability.
Frequently Asked Questions
Can I back up and export my data out of Lawsyst?
Lawsyst supports data portability and furthermore it also has a unique interface to export all your practice data for migration or backup purposes. Any information you store on lawsyst is saved on our server and is completely secured with security encryption.
Is Lawsyst secure?
Yes, absolutely. Lawsyst entire data whether of your clients or of your practice are completely stored on its own server and no third party can access it. We regularly make updates to lawsyst features to make sure that the security encryption is up to date and obsolete features are removed.
Can I cancel at any time?
Of course, any time. Lawsyst initially provides a free demo to its every client. Once the free demo is completed and the client start using the package they prefer, they can discontinue the membership at any time of the year. However there are no refunds to the yearly plan.
How often are new features added to Lawsyst?
Once in every month, we do a complete audit of our practice management system, review all of our client's feedback, suggestions. Once we do a complete analysis of everything we go for updating our practice management system with the new features for better usability of our clients.
If there's anything we haven't covered here or you have any specific questions about your account, just let us know and we'll be happy to answer them:
If you're not a customer yet but curious about our plans, contact us.