Criminal Law Software
Being a criminal defense lawyer is formidable, your client's future entirely dependent on you and you need to work on their charges to take them out of it. In all this process, it is crucial for every law firm, or individual lawyer in Australia to have access to the most progressive criminal law software to make the legal practice much more manageable and perform their tasks proactively. The right legal software will help every lawyer, and legal worker by providing a solution that is innovative, modern, and agile. Lawsyst is the ultimate place to get the most efficient software that helps you keep the track of files, track of expenses, schedule dates, managed administrative tasks, and more so you can entirely invest your efforts and time in representing your clients to achieve eventual success.
With Lawsyst's cloud-based solution, you can access all your cases from anywhere in the world and easily track the details. And thanks to our document automation suite, creating documents has never been easier. When you're just getting started with criminal law and want to manage your cases from the cloud, Lawsyst's exceptional criminal law software will make sure you have everything organized and take care of all your needs for criminal cases. Starting from organizing the shreds of evidence, to managing documents, mitigating the error risk, scheduling the dates, generating invoices, keeping track of court deadlines, creating custom tasks, and whatnot, with Lawsyst, you can do it all without any hassle.
You know that time is money, and you want a system that will help you stay organized, focus on your clients, and keep all of the most important documents in one place. You want to get paid back for your expertise. We designed criminal law software with these goals in mind; to empower you to move quickly through every stage of a criminal case, never miss an important deadline again, and represent your client with utmost efficiency.
Criminal Case Management Software
As a criminal lawyer, you must be facing a daunting challenge in your day-to-day practice: keeping track of your valuable client files and managing all the tasks at once. With this kind of responsibility on your shoulders, it's no surprise that maintaining records and staying organized is paramount to make sure everything goes smoothly during court proceedings. Our Criminal Case Management Software helps you do just that by providing the perfect balance of tools to keep track of all your important information. With us, you can always stay on top of your legal games by getting seamless documentation access and the most exceptional tracking features.
We take care of everything from day one, from preparing clients' trials to ensuring their records are organized and filed correctly. This means that we can focus on what matters most for you: making sure your client's case is handled correctly. With the features of our most modernized and innovative Criminal Case Management Software have augmented impact as it makes tracking of time and expenses seamless, along with providing convenient generating of invoices, easy access to criminal documents, automated document preparation, and more. Our managing software for criminal lawyers to effectively manage private clients and legal aid cases with easy data collection access, creating documents and managing case files and loads exceptionally and profitably. Whether it is about knowing all the deadlines, hearings, and meetings, tracking the time, or streamlining your case process, you will stay on top and elevate your legal practice with Lawsyst's Criminal case management software.
Criminal Law Case Management Software
We understand the importance of records and documenting your criminal cases. To help you keep track, Lawsyst has the most innovative Criminal Law Case Management Software that includes automatic case recording, scheduling and tracking tools, notes sharing, and more. The result? A perfectly organized criminal law practice that also helps you get more work done in less time!
Whether you need to stay on top of important court deadlines or to make sure all the documents and case files are organized, with the progressive and innovative criminal case management software, you can do it all much more efficiently. Starting from organizing criminal case details, to automating document preparation, organizing the calendar, keeping track of court deadlines, creating custom task lists, and more, you can do it all conveniently from anywhere with our Criminal Law Case Management Software.
Our Criminal Law Case Management Software for criminal attorneys is now available to help you improve your workflow and make sure that each case moves forward smoothly from start to finish. Keeping track of vital information can be difficult when you are juggling so many tasks, but now with our top-notch case management software, you'll never need to worry about anything getting out of order again. Lawsyst's criminal case management software is the most advanced system for lawyers, providing a user-friendly interface to track all case details. Our fully automated and integrated software solution has many features to assist in managing your private clients and legal aid cases easily and ensure quality work across your entire practice.
Criminal Law Case Management System
Lawsyst is an innovative cloud-based solution for managing criminal law cases in Australia. The feature-rich software also comes in a powerful Document Automation Suite, which is designed to help every lawyer, attorney, solicitor, paralegal, and other legal workers to generate documents from the beginning of your case. You can easily track the details of your cases, create different types of documents, and schedule them according to the deadlines assigned. You can access all your cases anywhere in the world and track the details online and manage the documents and calendar more conveniently. And with our document automation management system, creating, managing, and organizing documents and case files has never been easier. When you're just getting started with criminal law, Lawsyst's exceptional Criminal Law Case Management System will make sure that you have everything organized and taken care of for all your legal practice needs.
The benefits you will get from our integrated system of criminal law case management include flexible time recording and billing, event navigation, seamless communication, and more. More features of the lawsyst system that can help you elevate and expedite the lawyer's legal practice in the regard of criminal law include access to contact information, access to pieces of evidence, managed documents, and organized communication, along with the streamlined invoice process for clients. Our criminal law software and Criminal Law Case Management System can reduce workplace stress and help protect the integrity of your cases. Your system stores important data, automatically calculate court deadlines, reduces repetitive data entry, and helps you manage documents easily.
Criminal Law Case Management Solution
If your client is charged with a crime, the criminal law case management software is what you'll use to help your client through one of the most difficult periods in their lives. You will have access to important information at all times and be able to track court proceedings, file new cases, and even make billing decisions. Lawsyst has the most ingenious Criminal Law Case Management Solution for legal works to help lawyers and other legal workers in Australia. Our criminal case management system is a must-have in any criminal law practice. With our innovative solution, you can keep your court cases organized and easily accessible. With Criminal Law Case Management Solution and criminal cases management system, you can securely manage case details, pursue evidence and sources, track the status of your case, and create documents in real-time. A great criminal law case management system will help you address the repetitive tasks that come along with running a criminal law practice, such as calculating court deadlines, entering legal documents and forms, tracking client payments, and more.
Lawsyst offers the most exceptional Criminal Law Case Management Solution by offering phenomenal software that helps in organizing documents, managing communications, tracking time, tracking expenses, customizing task lists, streamlining invoices and billing, and much more for efficient results. The criminal case management system helps you create documents and access them from anywhere. Use document automation to quickly create criminal case documents, track the details you need for criminal cases with custom fields and a built-in calendar for your department, and use a simple interface to maintain your case files.
Criminal Law Case Management Software for legal experts
Are you a criminal lawyer or criminal law practitioner? Whichever the case might be, you can now easily handle all the tasks, streamline workflow and communicate o both clients and internal team while tracking records of everything with the best Criminal Law Case Management Software. With that, the uniquely designed criminal law software review your performance, manage clients billing and invoicing. Lawsyst's criminal case management software has every feature which a criminal case lawyer needs to manage its case efficiently. It's secure, ideal and necessary for those who have a multiple clients at a time.
7 Key Features of Lawsyst criminal case management software:
Time Tracking
Customer Relationship Management (CRM)
Invoice & Billing
Accounting
Case Management
Calendar
Ease of use
A Complete Criminal Law Case Management Software Will Help You In The Long Run.
Seamless Information
Lawsyst gives law practitioners and attorney access to all the data and client information. With intelligent time-tracking and billing, Criminal Law Case Management Software delivers seamless information reducing the time spent on managing the data while minimizing the errors.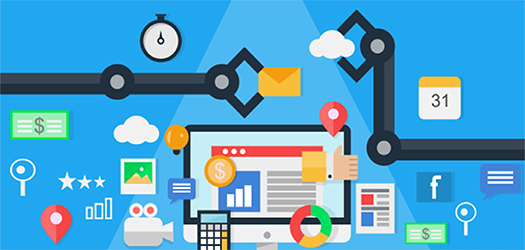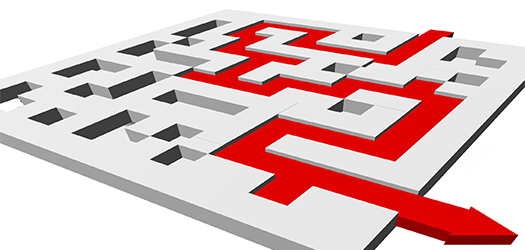 Customizable Workflow Solutions
Lawsyst criminal law software is scalable and customizable; it will adjust according to your workflow. A robust legal practice management solution that supports mid-to-large law firms offering end-to-end functionality.
Take Your Law Practice Everywhere You Go
With Lawsyst criminal case management software, whether you're in court, at home, at your client's office or on a move you can access all of your law firm data at any time.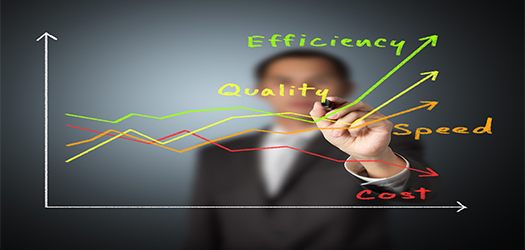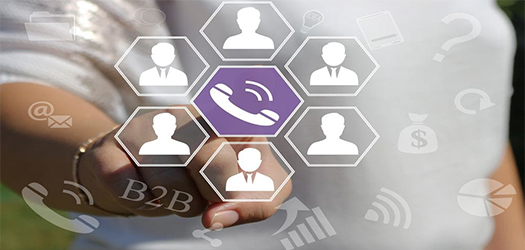 Guarantee and Reliability
With the help of Lawsyst's structured approach, law practitioners can quickly and flawlessly manage all the legal matters. Our practice management software has earned a reputation for long-term reliability.
Frequently Asked Questions
Can I back up and export my data out of Lawsyst?
Lawsyst supports data portability and furthermore it also has a unique interface to export all your practice data for migration or backup purposes. Any information you store on lawsyst is saved on our server and is completely secured with security encryption.
Is Lawsyst secure?
Yes, absolutely. Lawsyst entire data whether of your clients or of your practice are completely stored on its own server and no third party can access it. We regularly make updates to lawsyst features to make sure that the security encryption is up to date and obsolete features are removed.
Can I cancel at any time?
Of course, any time. Lawsyst initially provides a free demo to its every client. Once the free demo is completed and the client start using the package they prefer, they can discontinue the membership at any time of the year. However there are no refunds to the yearly plan.
How often are new features added to Lawsyst?
Once in every month, we do a complete audit of our practice management system, review all of our client's feedback, suggestions. Once we do a complete analysis of everything we go for updating our practice management system with the new features for better usability of our clients.
If there's anything we haven't covered here or you have any specific questions about your account, just let us know and we'll be happy to answer them:
If you're not a customer yet but curious about our plans, contact us.